Outdoor Health Australia
Supporting evidence-informed, nature-based health services in Australia.
Outdoor Health provides cost-effective benefits for our physical, mental, social and cultural health.
Outdoor Health is an emerging sector supporting health, healing, and resilience for Australians during a time of rapid social and environmental change.
Outdoor Health Australia is the result of decades of collaboration amongst outdoor and nature-based practitioners, researchers, and
policy makers, most recently under the auspice of the Australian Association for Bush Adventure Therapy (AABAT; 2008 – 2023).
AABAT is transitioning to the new entity Outdoor Health Australia.
Learn more here.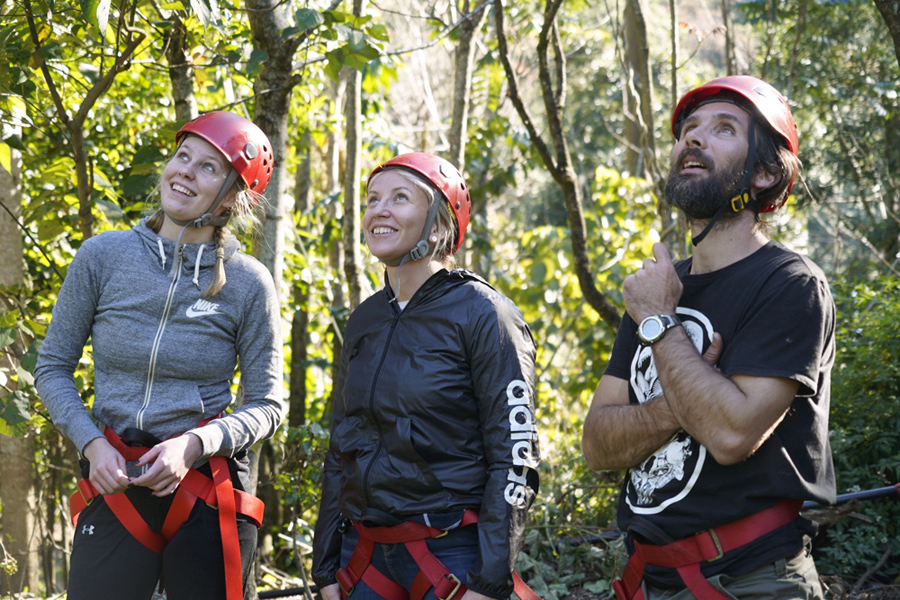 The term Outdoor Health encompasses the range of evidence-informed nature-based health interventions being provided around Australia and internationally. Well over 30 forms of outdoor and nature-based interventions are already used in Australia and around the world. Examples include Bush Adventure Therapy, Ecotherapy, Equine Assisted Therapy, Indigenous healing practices and Therapeutic Horticulture.

Outdoor Health australia – our vision
Community & Engagement
A connected sector
A strong community
Shared information

>> Increased access to outdoor health services
Practice & Quality
Effective services
Ethical standards
Training and accreditation

>> Safe, high quality outdoor health services
Research & Evidence
Collaborative research
Connected evidence
Research informing practice
>> Evidence-informed outdoor health services
Policy & Advocacy
Government engagement
Policy advocacy
Representing the sector
>> Funded outdoor health services
A Bigger Tent
"We could stay in isolation, seated on cold damp soil, in a dark lonely cramped cave…. Can't have fun sulking! So we get up, dust yourself off, move out into the warm sunlight, gather some morning's wood and light your own comfort fire, cook up a storm. Come on you can do it. Put kettle on, warm your soul.

Now as your add to your circle of real friends and valued mob, you are going to need more room in your sanctuary shelter. Call it a tent, caravan, shack, hut Mia Mia: whatever.. new people in your group will stretch your patience, resources and hospitality. You need to stretch your cords, lengthen your reach to enable more room to accommodate your bigger camp.

Your growing family will enjoy the benefits of your tent and they need to bring more ideas, sustenance, skills, food and valuable resources. We need more fuel, food and water… Drive those pegs in tight, keep an eye on those new ropes".


– Uncle Ken – Boandik man.
SUPPORT OUTDOOR HEALTH Australia
Become an AABAT Member
We are a member driven organisation with no paid staff. In becoming an AABAT member, you are working alongside us to help more Australians access the health benefits of nature and the proven benefits of evidence-informed nature-based health practices.
If you want to get in touch, ask a question, make a comment, or collaborate, please Contact Us and an volunteer representative will reply as soon as possible.
outdoor health updates & research